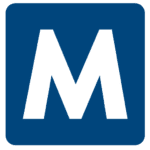 Malone
Job ID: 286970
Malone Workforce Solutions is hiring Credit and Collection Analyst in Tonawanda, NY!!!
These positions are 1st shift paying $20-$28/hour!!!



Shift Details:

1st Shift: 8am-4:45pm
$20-$28/hr. PAID WEEKLY
KEY RESPONSIBILITIES
Review all open balances daily and work with customers to resolve payment related problems with the goal of influencing customers in a positive way.





Work with other internal partners to resolve process related issues that prohibit customers from paying as agreed.





Manage daily activities to ensure all credit procedures, Internal Controls and policy are followed and adhered to.





Deliver continuous improvement in portfolio results month over month





Monitor portfolio risk and report as necessary





Create and run various AR analysis reports to assist in monitoring and collecting receivables.





Create professional relationships with sales and customers to encourage on time payments.





Seek to improve credit/collections process by working with the Billing team to ensure on time and meticulous billing.





Ongoing review of Terms of payment by customer and work to reduce exposure related to extended terms





Be willing to work extended hours, as need





Be willing and able to meet all deadlines




QUALIFICATIONS
Minimum of 1 year experience in business-to-business credit & collection in Corporate Environment





Experience in computer and excel skills with Finance and/or Accounting





MUST HAVE GOOD WORKING KNOWLEDGE/EXPERIENCE OF EXCEL





Bachelors degree in Finance, Accounting or Business with Financial Analysis skills preferred.





Strong computer aptitude including proficiency in Microsoft Excel and Database concepts.





Extremely detailed oriented with strong organizational and analytical skills.





Experience with reading and understanding legal contract language a plus





Excellent interpersonal and communications skills





Self-motivated with ability to independently prioritize multiple tasks





Experience with JD Edwards a plus







Malone is an equal opportunity employer.
397