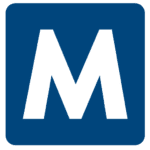 Malone
Apply with Google
Apply with Linkedin
Apply with Indeed
Job ID: 286823
Malone Solutions is helping a partner company in their need for a 2nd shift Production Supervisor at their plant in Elysburg, PA. The company we are hiring for is a national leader in trailer manufacturing and is excited to add a new key player to it's team!
Job description
The Production Supervisor's primary function is to direct and manage the trailer production activities of their particular area (i.e., Axle Department, Combo Start Line, Sidewall line). Ensure the area meets the production schedule and that the trailers produced are consistent with the Engineering drawings provided in the drawing package.
Details:
Up to $74k (depending on skills and experience)

Great Benefits!

Advancement opportunities!

1 opening 2nd shift (630pm-5am shift)

Work (4) 12-hour shifts – Monday – Thur.

Location: Elysburg, PA
Qualifications:
GED or high school diploma is required

Training or education beyond GED or high school diploma is preferred

Previous experience working in a supervisory or management position in a production or similar setting is preferred

Knowledge and/or skill in all processes that he/ she is responsible for. This includes production techniques and procedures, safety rules and regulations, inspection criteria and methods and plant wide initiatives

Must be able to effectively instruct, direct, supervise, and lead individuals and teams of people

Ability to read and interpret blueprints and other customer specifications

Basic computer skills, including the use of databases, email, and word-processing programs

Organization and Prioritizing skills

Ability to learn and retain new information fast

Must be a self-directed individual with strong initiative

May have to have/gain new certifications if needed to effectively lead his/her department
Malone Solutions and their partner company are both equal opportunity employers.
398

KY, Louisville
louisville, kentucky
Louisville, Kentucky
kentucky louisville,
Kentucky Louisville
louisville kentucky
louisville kentucky
louisville, kentucky


PA, Elysburg
elysburg, pennsylvania
Elysburg, Pennsylvania
pennsylvania elysburg,
Pennsylvania Elysburg
elysburg pennsylvania
elysburg pennsylvania
elysburg, pennsylvania

Kentucky Louisville