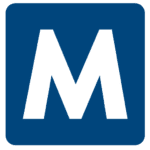 Malone
Job ID: 286646
•

General job duties. Types of procedures required.
o

CBI, wound management, assessments, catheter care, orthopedics,
•

Equipment utilized in the unit/dept. EPIC
•

Specific licensures and certifications/registrations required.
o

WV or compact state license. BLS.
•

Shift or schedule requirements. 12 hour shifts. Call is not required.
•

Floating to other units/departments. Floating to tele unit if needed but not necessary.
•

Bed size/number of rooms for this unit/dept. 16
•

Nurse to patient ratio of this unit. 1:5
• First Day Benefits Available
• Blue Cross Blue Shield Insurance that includes health, prescription, dental and vision coverage.
Apply now and a recruiter will contact you with more information on this and other vacancies that interest you.
*Malone Healthcare is an Equal Opportunity Employer*
620