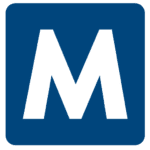 Malone
Job ID: 286139
Maintenance Tech Needed in Albany!! Are looking for a maintenance position that is in a climate controlled building? We will offer additional on the job training to advance your skillset! Pay starts out at $17hr and there is a potential for a raise after six months! In addition to a great benefits package, including health, vision, dental, PTO, yearly raises, free employee clinic, and more!
– One year related experience!
– Problem Solving Skills!
– Ability to preform basic mathematical calculations
– Ability to coordinate activities with little supervision
– Ability to maintain proper records in regards to work accomplished and materials used
– Ability to work from various diagrams and schematics
– Must be able to operate hand and power tools used in maintenance and construction
Apply today!
388