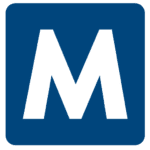 Malone
Job ID: 284562
A hospital in Kentucky is in need of a Med/Surg RN to work a travel assignment.
Qualified candidates will have their KY or compact license, 3 years of experience, and the ability to work a flexible schedule.
1. Medical floor in a Critical Access Hospital. Telemetry. Occasional Insulin drip, Cardizem drip.
2. Mostly paper charting. HCS medication system. Acudose McKesson STAR for order entry.
3. Required skills and minimum years of experience. RN with recent med/surg experience. Prefer at least 5 years experience.
4. Licensed RN in state of Ky BLS required. NIHSS required. ACLS preferred
5. Night shift position with average daily census of 5 1 nurse scheduled per night with CNA. House Nurse Coordinator on site 24/7.
6. Floating to other units/departments? No
7. Bed size/number of rooms for this unit/dept. 25 private rooms; average daily census 5
8. Nurse to patient ratio of this unit. (nursing only) 1:9 depending on acuity. Again ADC 5
• First Day Benefits Available
• Weekly Pay
• Blue Cross Blue Shield Insurance that includes health, prescription, dental and vision coverage.
• Life Insurance
Apply now and a recruiter will contact you with more information on this and other vacancies that interest you.
*Malone Healthcare is an Equal Opportunity Employer*
620