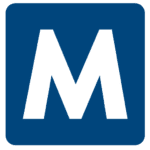 Malone
Job ID: 284560
A Client in Kentucky is looking for an experienced ER RN for a travel contract.
The right candidate will have 1+ years of experience, hold an active ACLS, PALS, BLS and Kentucky or multistate license.
Unit Notes
1. General job duties. Types of procedures required. Patient assessment, medication administration, patient teaching, recognition of life threatening EKG rhythms, recognition of life threaten, assistance with critical procedure such as cardioversion, competency in doing moderate sedation.
2. Computerized charting, AccuDose
3. Required skills and minimum years of experience. Assessment and treatment of ED patients Interpretation and recognition of EKG strips (i.e. v-tach, v-fib, etc…) One year
4. ACLS PALS BLS Management of Critical Care drips Competent in EMTALA TNNC preferred NIH Stroke Scale Certification preferred
5. Weekends yes, call not at this time, will work with other RN, but must be able to function independently.
6. Floating to other units/departments? No
7. Bed size/number of rooms for this unit/dept. 12 Bed ED
8. Nurse to patient ratio of this unit. (nursing only) Generally 1 to 5
9. Dress Code: Nursing scrubs any color (must be neat and clean).
• First Day Benefits Available
• Blue Cross Blue Shield Insurance that includes health, prescription, dental and vision coverage.
Apply now and a recruiter will contact you with more information on this and other vacancies that interest you.
*Malone Healthcare is an Equal Opportunity Employer*
595