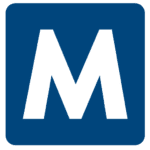 Malone
Job ID: 284255
A hospital in California is looking for an experienced Radiology/CT Tech for a travel contract.
The right candidate will have 2 full years of experience, hold an active BLS, ACLS, ARRT (RT) (CT), Fluoro, RDMS and CA License.
– Unit: Radiology & CT, MRI Tech, Nuc Med Tech, US Tech
– What areas do they do imaging: MRI will do MRI, Radiology will do XR and CT, Nuc Med will do nuc med, US will do everything unless peri-natal
– Certs/ARRT: Nuc Med techs-do you require certification (CNMT): Radiology will need CA license (CRT) and R-credential, certified CT preferred, fluoro license required and BLS is required
– EMR/Equipment: Cerner, DR Pacs, Phillips
– Radiology Supervisor: Yes
– Weekend Requirement: depends on their need, sometimes they will need someone to work all weekends
– Holidays: work in as needed
– Hospitalist or Intensivist in house: yes
– Shifts:
4p-4a, Fri/Sat/Sun
– Common types of imaging/studies performed: All XR and CT, All MRI, All Nuc Med Scans, All US (except echo and Legs) perinatal will be only high risk OB
• First Day Benefits Available
• Blue Cross Blue Shield Insurance that includes health, prescription, dental and vision coverage.
Apply now and a recruiter will contact you with more information on this and other vacancies that interest you.
*Malone Healthcare is an Equal Opportunity Employer*
534