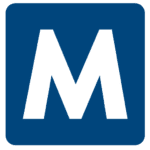 Malone
Job ID: 283862
Unit Med/Surg and Telemetry
# of beds see below Med Surg consists of 6 different units, with different specialties. All units are telemetry. Travelers will be required to float to cover the need of the entire med surg division. They could also float to alternate med surg units.
MED SURG UNITS: 7th Floor — Surgical unit, abdominal surgeries, trauma, Whipple — 36 beds 8BC — long term low acuity unit, patients waiting for placement, on long term antibiotic therapy — 17 beds 9th Floor — general medical cases, chronic and acute — 38 beds 2 south — short stay, cardiac,
COVID unit — 41 beds 3 south — Neuro unit — 33 beds 4 South — ortho and spine unit — 21 beds
OTHER MED SURG ALTERNATE UNITS/ASSIGNMENTS: 10th floor Med Surg Oncology ER Transition Unit — unit adjacent to ER, holding area for med surg patients waiting for med surg beds. Can be assigned as an entrance screener if needed (same expectation with our own staff) Ratios In all units RNs take 4-5 patients Required certifications BLS Common diagnoses/Types of patients See description above Experience or 'Must have' skills At least 2 years acute care experinece Are RNs required to titrate drips? Yes. Most drips are at set rate, can titrate up to max per med surg guideline. Will transfer to critical care if max reached. Common titratable &/or set rate drips Insulin, Heparin, Nitro up to 30mcg, Dobutamine up to 5mcg, Dopamine up to 5 mcg. Cardizem up to 30 mcg only for patients already on oral Cardizem, may not be used for new onset arrythmias Charge Nurse/House Supervisor Charge RN per each unit, House Supervisor 11am-7am Are there nurse aids on this unit/Ratios Yes. CNAs take 8-11 patients RT Equipment (vents, Cpap, BiPap, etc) CPAP, Bipap, Trachs, no vents Is there tele on this unit? Monitor Techs? RNs read strips? Yes. Tele are monitored remotely by telemetry techs. They measure and read strips, RNs verify reading is correct Shifts & Scheduling 12 hour shifts, full time, every other weekend, schedule based on staffing need to cover the entire mede surg division Weekend Requirement Every other Holiday Requirement Yes, 1-2 winter holidays Is there a call or standby requirement? Yes, up to 4 times during contract duration Floating Requirements Yes, expect to float wherever they are needed Scrub Color/Dress Code No specific color required
• First Day Benefits Available
• Blue Cross Blue Shield Insurance that includes health, prescription, dental and vision coverage.
Apply now and a recruiter will contact you with more information on this and other vacancies that interest you.
*Malone Healthcare is an Equal Opportunity Employer*
620