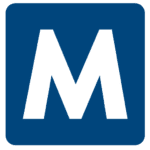 Malone
Job ID: 283379
This beautiful hospital in Lowell, Massachusetts is needing a Evening, night shift and day shift travelers for Telemetry/PCU unit, for a 13 week contract.
They would like the traveler to have at least 2 yrs experience, as well as ACLS and BLS.
A current MA License or willingness to apply Emergency Temp, is required in order to be considered.
Shifts will be 12 hours, with Every third weekend rotations.
This is a soft PCU unit. No pressors or A Lines.
All patients are on Tele – Need to be independent and read monitors.
-1:3-4 ration on days and nights –
no call, Every Third weekend rotations
***EMR: HIGHLY prefer a candidate with EPIC experience
• First Day Benefits Available
• Blue Cross Blue Shield Insurance that includes health, prescription, dental and vision coverage.
Apply now and a recruiter will contact you with more information on this and other vacancies that interest you.
*Malone Healthcare is an Equal Opportunity Employer*
591