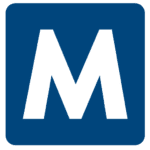 Malone
Job ID: 283378
1-CT Technologist – 40 Hours per week. Various days/evening shifts. This is to cover vacation. Looking for a start date the first week of June.
2nd CT Technologist – 36 Hours per week. Mon – Wed 10:00am – 11:00pm. Looking for a start date the week of July 18th.
Both will have Rotating weekends Licensed in MA and ARRT(CT) certified, graduate of AMA approved educational program in Radiological Technology 3-5 years of experience Equipment info: GE VCT and Evo/Evolution Essential Technical Functions:
1. Follows hospital protocol for exam routines and produces quality studies in an efficient, timely manner.
2. Is competent to operate all equipment in the department or has requested training in specific areas.
3. Properly warm up CT scanner and run QA, bring up pressure injector, PACs units and Meditech.
4. Completes CT procedure and tasks in an effective and efficient manner, i.e. provide appropriate feedback to patient, clean room, etc.
5. Able to adjust and manipulate image to required specifications, i.e. windowing, contrast, algo, separates exams by accession, create reformatted images, etc.
6. Knowledge of scanners, Med Rad inj., PACs, VRC, Powerscribe.
7. Selects proper scanning levels depending upon field of scan and organ selected.
8. Ensures that all scans are properly identified anatomically and all appropriate information, i.e. name, date, accession #, order in place, contrast volume and lot #.
9. Completes administrative part of procedure; tech edit, escort patient, clean and prepare room.
10. Notifies Coordinator or delegate of any/all equipment malfunctions.
11. Reports "wet reading" findings to physicians, Emergency Department, Nursing Units, etc. Can access RadPortal if necessary.
12. Restores (requests) prior exams for radiologist and VRC if necessary. Can burn CD for patient or ER if requested.
13. Stock rooms, request stock to be ordered when necessary. Tidies control rooms. Keeps all work area clean and functional.
14. Perform clerical and other duties as necessary to maintain flow and quality expectations.
• First Day Benefits Available
• Blue Cross Blue Shield Insurance that includes health, prescription, dental and vision coverage.
Apply now and a recruiter will contact you with more information on this and other vacancies that interest you.
*Malone Healthcare is an Equal Opportunity Employer*
534