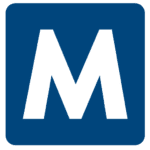 Malone
Job ID: 283375
Malone Solutions is hiring Sorters near you in Candler, NC



Location: Candler, NC
Position: Sorter
Hours: 1st Shift
Rate: $16.00



You will like working for us as we have amazing people and a highly collaborative culture. Global success hasn't changed our tight-knit feel – we've simply grown into a larger, more diverse family. We have thousands of jobs around the globe and encourage all of our associates to chase their dreams without having to find them in another company – it truly is a special place.
The hours would be 5am – 130pm, but the candidate must be willing to work overtime and possibly weekends.
Steel Toes required



Primary responsibilities include but are not limited to:
Follow company's sorting processes

Attend meeting and report status

Assist co-workers by being willing to answer questions and demonstrate procedures

Complete forms for shipping area, including ship tickets, BOLs, etc.

Work with logistics companies to insure competitive pricing.

Other duties as assigned by manager
We care about YOU through employee development, providing excellent benefits, investing in your future and valuing diversity and inclusion.
Apply today to join our team!



Malone is an equal opportunity employer.
351