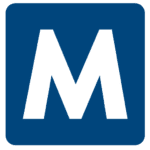 Malone
Apply with Google
Apply with Linkedin
Apply with Indeed
Job ID: 283265
The User Experience Designer (UX Designer) is a hands-on role, creating designs and artifacts throughout the entire product development lifecycle such as journey maps, wireframes, prototypes, specifications.
Shift: M-F 9a-5p
Location: Rosemont, IL (On-Site)
Pay: $85 – $120



Position Type: 3 months to permanent
ESSENTIAL DUTIES AND RESPONSIBILITIES:



Work on multiple projects concurrently while handling many different types of design requests

Adeptly handle changing priorities throughout a product life cycle strategically with and present your design solutions to a wide variety of teams and departments.
Able to propose multiple design interfaces through all possible user scenarios for review.

Strong ability to clearly communicate design concepts to the business and team members through wireframing, mock-ups and prototypes.

Demonstrated knowledge of information architecture, interaction flow, user interface and visual design.

A solid understanding of web and mobile design principles and best use of current web and mobile technologies and scalable dynamic user interfaces.

Portfolio must demonstrate design processes and user interface design examples.

Collaborate with product teams to grow early concepts into engaging user experiences.

Conception and creation of design solutions that address both primary user goals as well as business goals.

Refinement, maintenance and enforcement of our current design guidelines and strategies across all platforms.

Contribute to the ongoing enhancements and evolution of the User Experience team



RELATIONSHIPS



Internal: Must be able to manage, lead, and influence at the developer and VP level throughout the business and IT organizations and able to interact with peers in the industry for knowledge sharing and influencing. Must be able to interact with vendors and suppliers for statements of work, and learning future/emerging technology trends in the industry



QUALIFICATIONS AND EXPERIENCE:



Education/Training:



Bachelor's Degree in human computer interaction, experience design, interaction design, cognitive science, information science, or related.

5+ years of experience as a user experience designer, interaction designer, or similar UX-related role.

Expert knowledge with standard tools of design such as Sketch, Balsamiq, and Adobe Creative Suite

Intermediate level skill in HTML, CSS, JavaScript



Knowledge/Skills/Abilities:



Comfortable making presentation to diverse audience.

Experience creating low and high-fidelity wireframes, prototypes and production level visuals.

Experience closely collaborating with technical teams and ensuring designs work within their development libraries and frameworks.

A portfolio of work that shows applied knowledge of usability, user-centered design, and content strategy. Show strong capacity for both logical and creative thinking. Work must show attention to detail in every aspect.





Portfolio: Must have an online portfolio.







456

KY, Louisville
louisville, kentucky
Louisville, Kentucky
kentucky louisville,
Kentucky Louisville
louisville kentucky
louisville kentucky
louisville, kentucky


IL, Rosemont
rosemont, illinois
Rosemont, Illinois
illinois rosemont,
Illinois Rosemont
rosemont illinois
rosemont illinois
rosemont, illinois

Kentucky Louisville