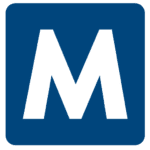 Malone
Job ID: 283066
A hospital in Washington is looking for an experienced MS RN for a travel contract.
The right candidate will have 2 full years of experience, hold an active BLS, ACLS and WA License.
Ratios 4:1- 50% 5:1 – 50%
Required Certifications BLS TELE
Common diagnosis / Types of patients Solid Tumor, Blood Cancer's, Medical/Surgical over flow
Experience or 'Must have' skills Min of 2 year M/S experience, Tele
Are RN's required to titrate drips Yes
Common titratable &/or set rate drips Insulin, Pain Medications,
Tele/Monitor Techs on this unit? Do RN's read strips? Centralized Tele, RN's are required to validate Tele Strips
RT/Equipment: Bipap, High flow
Shifts & Scheduling 7a-730p / 1900-0730a
Weekend Requirement Every other
Holiday Requirement One winter/one Summer
Call or Standby Requirement Possibly place on Standby, no Call
Floating Requirements Yes
Scrub Color/Dress Code None, Professional, clean, no Jean type
• First Day Benefits Available
• Blue Cross Blue Shield Insurance that includes health, prescription, dental and vision coverage.
Apply now and a recruiter will contact you with more information on this and other vacancies that interest you.
*Malone Healthcare is an Equal Opportunity Employer*
620