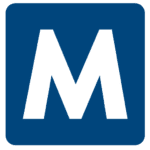 Malone
Job ID: 283027
ICU/RN W/RECENT YEARS OF EXPERIENCE
PROOF OF CURRENT LICENSE
PROOF OF COVID VACCINE/BOOSTERS
PROOF OF BLS, ACLS, NIHSS, CRITICAL CARE, BEHAVIORAL VIOLENCE PREVENTION (OR SIMILIAR)
EPIC CHARTING KNOWLEDGE.
MAY FLOAT TO OTHER UNITS (W/IN SCOPE) TO CARE FOR ICU PATIENTS
• First Day Benefits Available
• Weekly Pay
• Blue Cross Blue Shield Insurance that includes health, prescription, dental and vision coverage.
• Life Insurance



Apply now and a recruiter will contact you with more information on this and other vacancies that interest you.



*Malone Healthcare is an Equal Opportunity Employer*
592