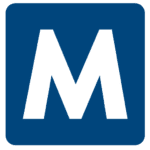 Malone
Job ID: 282647
Inventory Replenishment Planner #282647
First Shift – 40 hours a week
Max Pay is $29.00 an hour



Contract: 6 months





Our client a leading producer of strapping and packaging systems, is seeking a skilled Senior Field Service Technician to install, repair and provide service to packaging machinery in Corrugated plants, Plastic facilities, Beverage Plants, Lumber yards and general industry.




SUMMARY
The Replenishment

Planner will organize and execute the inbound and outbound load planning activities for consignment shipments. The planner will manage the day-to-day operational execution for the global inventory network through several consignment locations. The planner will be responsible for initiating and responding to internal and external customer related topics to consignments. He/She will be responsible for ensuring the implemented consignment process will achieve high service levels and minimize inventory exposure.


ESSENTIAL FUNCTIONS

Reasonable Accommodation Statement

To perform this job successfully,

the individual must be able to perform each essential duty satisfactorily. Reasonable Accommodations may be made to

enable qualified individuals with disabilities to perform the essential

functions.


Essential Functions:

A successful planner coordinates all replenishment

requirements into a consignment location while reviewing the min/max reorder

point process. They are the direct assistance to internal and external customers on consignment

related topics.
•Support the consignment management process that aims to achieve high service level and

optimal working capital.
•Assure efficient and accurate inventory control best practices, consistent with

company policy, SOPs, work instructions, and continuous improvement

initiatives.
•Creation of PO requisitions and manual transfers for all consignment locations.
•Facilitate automatic replenishment in the system for consignment locations.
•Assist in developing and running the min/max reorder point calculator as a support function to the

Inventory Manager.
•Ensure transfer orders and purchase orders requisitions are processed to completion.
•Enhance consignment utilization by maintaining constant communication with the commercial team.
• Review Days of Inventory Outstanding (DIO) for inventory in consignment and work with the
Commercial Team to get it billed.
• Assist operations with analyzing the consignment locations that are underperforming and optimize

locations across the network.
•Provide analytical support with dashboards that manage consignment Key Performance Indicators (KPIs).
• Support the business through ad-hoc queries and maintain data and reports from a variety of

resources as specific to departmental, organization and customer needs.
•Proactively develop, recommend, and implement cost savings and/or service improvement opportunities.
•Collaborate with the Commercial, Financial, and Operational teams to achieve target service level.
•Other duties as assigned/to be determined.
Education:
•Bachelor's degree in supply chain

management, operations management, business, economics, engineering, or closely

related field Experience:



• 1-3 years of related experience in Supply Chain/Operations Management



Interpersonal,

Communications and Influencing skills

• Excellent communication skills both verbal and written



• Strong sense of urgency and ability to thrive in a fast-paced environment.



• Ability to work with a team and independently



• Critical, strategic, and analytical thinker with ability to translate data into logical solutions.



Computer Skills

• Proficiency in MS Suite products (specifically Access, Excel, Word, PowerPoint, and Outlook)



• Knowledge to analyze large and multi-dimensional data sets



• Familiarity with data warehousing and architecture tools, including SQL



• Knowledge of ERP Systems, specifically Microsoft AX is a plus
456