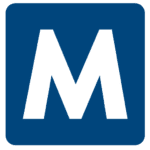 Malone
Job ID: 282565
A hospital near Sacramento is looking for experienced Labor and Delivery nurses for a travel contract.
The right candidate will have 2 years of experience, hold an active BLS, ACLS, NRP, AWHONN and CA License.
– Unit: FBC – L&D / OB / Mother Baby
– # beds: 6 labor/MB beds. 4 OB/Peds beds. 1 reverse iso room.
– Certs: BLS, ACLS, NRP, AWOHNN (advance/intermediate fetal monitoring), NIHSS. STABLE is preferred.
– Ratios: 1:2 L&D, 1:1 delivery. 1:4 couplets Mother Baby.
– Charge Nurse: Yes, generally does not take patients, but will do break relief.
– Nurse Aides: Yes as census and staffing dictates
– Weekend Requirement: Every other weekend
– Holidays: Rotate in with core staff
– Hospitalist or Intensivist in house: Yes, Hospitalist or Intensivist. OB during the day, call at night.
– Shifts: 12 hr shifts. 7 – 730. Report is at the bedside.
– Floating: All other Sacramento facilities. Mid-shift float to another facility is rare, but can happen.
– Common diagnosis / Types of patients: Standard labor patients.
– Additional Notes: L&D Travelers are expected to float to Mother Baby. C-sections are done in OR. Babies < 34 weeks or unstable are transported to San Juan's Level 3 NICU.
• First Day Benefits Available
• Blue Cross Blue Shield Insurance that includes health, prescription, dental and vision coverage.
Apply now and a recruiter will contact you with more information on this and other vacancies that interest you.
*Malone Healthcare is an Equal Opportunity Employer*
597