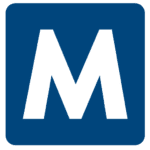 Malone
Job ID: 282078
ICU RN needed for ASAP start working 36 hours per week starting ASAP!
This Indiana hospital is a short drive from Chicago with much to do in the area.
ICU Candidates may be floated to like units at either of two campus hospitals.
• First Day Benefits Available
• Blue Cross Blue Shield Insurance that includes health, prescription, dental and vision coverage.
Apply now and a recruiter will contact you with more information on this and other vacancies that interest you.
*Malone Healthcare is an Equal Opportunity Employer*
592