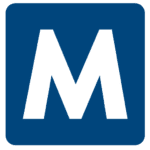 Malone
Job ID: 281814
A hospital in California is looking for an experienced L&D/PP Nurse for a travel contract.
The right candidate will have 2 full years of experience, hold an active BLS, ACLS, NRP, AWHONN and CA License.
– # triage bed: 4 triage beds, 2 overflow beds
– # Postpartum beds: 27 beds with a 5 bed nursery
– # births per day, per year: 3 births per day, 1545 per year
– Certs: ACLS, BLS, NRP, Fetal monitoring (AWOHNN – intermediate or advanced), Stable is preferred
– Ratios: They follow AWOHNN guidelines
– FHM System: FetalLink – this interacts with Cerner
– Charge Nurse: yes – shift manager or charge nurse for L&D and PP units, they each have resource nurse for breaks
– Nurse Aides/OB tech: OB techs – will scrub in for C-sections, they will also help with deliveries, stock supplies in unit, and help with intake on – patients
– Weekend Requirement: 4 weekend shifts in 4 week schedule
– Call Requirement : Optional, it is preferred if traveler is willing to take call,
– Holidays: will work them in with perm staff, typically one major and one minor
– OB/Neonatologist in house: available and on call if needed 24/7 with a 30 min response time
– Shifts: 12 hr shifts -7am-7:30pm, 7pm-7:30am
– C-section experience required: nurses are not required to have experience scrubbing C-sections but they have to be able to circulate (they have 2 -C-section suites with recovery)
– Floating: L&D will float to postpartum, postpartum will float to L&D, L&D nurses HAVE to have PP experience, PP nurses do not necessarily have to have L&D, they will help out in NICU or in L&D with tasks in scope, L&D nurses will also have to float to NICU to take care of grower/feeders
– Floor specific orientation: 3 shifts
– Common diagnosis / Types of patients: high risk deliveries, any gestational age, EMT drop offs, substance abuse – withdrawal, a lot of Spanish speaking, no prenatal care as well, if they are sick enough they will transfer out to another facility
– Additional Notes: Candidates must have 2-3 years of experience, at least one prior travel contract is preferred
• First Day Benefits Available
• Blue Cross Blue Shield Insurance that includes health, prescription, dental and vision coverage.
Apply now and a recruiter will contact you with more information on this and other vacancies that interest you.
*Malone Healthcare is an Equal Opportunity Employer*
597