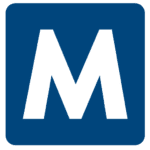 Apply with Google
Apply with Linkedin
Apply with Indeed
Job ID: 281410
Great Dane is hiring multiple Full-Time experienced Robotic Machine Operators in Terre Haute, IN! To be considered for these opportunities, apply with our Recruiting Partner, Malone Workforce Solutions. These are DIRECT HIRE positions! Relocation assistance of up to $7k offered to qualified candidates.



A Robotic Machine Operator performs multiple tasks using a variety of general and specialized equipment. Typical equipment used consists of Fanuc Robots, Cincinnati Press equipment, Specialized/ Automated Tooling, both pneumatic and electric hand-held tools, as well as general manufacturing equipment. The Robotic Press Operator is responsible for the successful fabrication of various Upper Coupler Parts/Assemblies:



Key Responsibilities:
Ability to read blueprints, tape measure, and other measuring devices.

Properly sets Automated Machine Tooling according to work order/schedule.

Loads raw materials, parts, etc., into the Automated Tooling. May include the use of an overhead crane, forklift, hand / powered carts or carrying materials by hand.

Conducts initial daily startup on the machines, adjusting settings on controls, ensuring that the product meets specifications and quality standards based on blueprint, accurately confirming the dimensions and tolerances.

Robotic Machine Operator must inspect his/her product as instructed by standard operating procedures.

Keeps equipment and work area clean and orderly.

Performs other routine duties as needed.

Competencies:
Customer Focus: Is dedicated to meeting the expectations and requirements of internal and external customers; gets firsthand customer information and uses it for improvements in products and services; acts with customers in mind; establishes and maintains effective relationships with customers and gains their trust and respect

Action Oriented: Enjoys working hard; is action oriented and full of energy for the things he/she sees as challenging; not fearful of acting with a minimum of planning; seizes more opportunities than others

Functional/Technical Skills: Has the functional and technical knowledge and skills to do the job at a high level of accomplishment

Ethics and Values: Adheres to an appropriate (for the setting) and effective set of core values and beliefs during both good and bad times; acts in line with those values; rewards the right values and disapproves of others; practices what he/she preaches

Perseverance: Pursues everything with

energy,

drive, and a need to finish; seldom gives up before finishing, especially in the face of resistance or setbacks.

Priority Setting: Spends his/her time and the time of others on what's important; quickly zeros in on the critical few and puts the trivial many aside; can quickly sense what will help or hinder accomplishing a goal; eliminates roadblocks; creates focus.

Problem Solving: Uses rigorous logic and methods to solve difficult problems with effective solutions; probes all fruitful sources for answers; can see hidden problems; is excellent at honest analysis; looks beyond the obvious and doesn't stop at the first answers.

Total Work Systems: Is dedicated to providing organization or enterprise-wide common systems for designing and measuring work processes; seeks to reduce variances in organization processes; delivers the highest-quality products and services which meet the needs and requirements of internal and external customers; is committed to continuous improvement through empowerment and management by data; leverages technology to positively impact quality; is willing to re-engineer processes from scratch; is open to suggestions and experimentation; creates a learning environment leading to the most efficient and effective work processes.

Decision Quality: Makes good decisions based upon a mixture of analysis, wisdom, experience, and judgment; most of his/her solutions and suggestions turn out to be correct and accurate when judged over time; sought out by others for advice and solutions.

Informing: Provides the information people need to know to do their jobs and to feel good about being a member of the team, unit, and/or the organization; provides individuals information so that they can make accurate decisions; is timely with information.

Integrity and Trust: Is widely trusted; is seen as a direct, truthful individual; can present the unvarnished truth in an appropriate and helpful manner; keeps confidence; admits mistakes; doesn't misrepresent him/ herself for personal gain.

Peer Relationships: Can quickly find common ground and solve problems for the good of all; can represent his/her own interests and yet be fair to other groups; can solve problems with peers with a minimum of noise; is seen as a team player and is cooperative; easily gains trust and support of peers; encourages collaboration; can be candid with peers.

Job Requirements:

STANDARDS: To perform the job successfully, an individual must be able to satisfactorily perform to the following Process, Quantity and Quality Standards:

Employee must look for potential cost savings in the work process, help keep scrap and waste to a minimum and be efficient in use of all supplies.

Employee must perform the assigned tasks in a manner in which they meet or exceed the required production level.

The quantity of units, parts, assemblies and/ or installations that is expected will vary with the process being performed, customer specification, volume and location.

Press Brake experience required. (Cincinnati, AccuPress)

Robot experience preferred. (Fanuc, Yaskawa, ABB, Kuka)

Basic automated machine knowledge required.

Electrical Circuitry, Pneumatic Circuitry, Various I/O devices, Logic Instructions, and Mechanical Aptitude.

Physical Demands/Work Environment:

The physical demands and work environment characteristics described here are representative of those that must be met by an employee to successfully perform the essential functions of this job. Reasonable accommodations may be made to enable individuals with disabilities to perform the essential functions.

PHYSICAL DEMANDS:
Ability to stand and move about on concrete 8-12 hours a day. Ability to see, walk, bend, reach, grasp, stoop, kneel, twist, crawl, carry, climb (including ladders), work overhead, push, and pull.

Ability to do heavy lifting (up to 35 pounds) multiple times daily in an 8-to-12-hour shift.

Ability to maneuver large parts and assemblies (up to 350 pounds) by pushing, pulling, and flipping them into place utilizing material handling lifting devices.

Ability to work in a constant state of alertness.

The employer will make reasonable accommodations in compliance with the Americans with Disabilities Act of 1990.

WORK ENVIRONMENT:

Employees must wear all mandated PPE which includes at least protection for the eyes, ears, hands, head, body and feet

.

These are DIRECT HIRE positions and they will fill up fast, apply now!

Malone and Great Dane are equal opportunity employers.
391

,
,
,
,
,


IN, Terre Haute
terre haute, indiana
Terre Haute, Indiana
indiana terre haute,
Indiana Terre Haute
terre haute indiana
terre haute indiana
terre haute, indiana