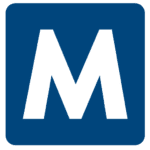 Malone
Job ID: 281200
A large hospital in Arizona is looking for experienced BSN's for a travel assignment in the Med-Surg Tele Neurology Acute unit.
The right candidate will have three years of experience and hold an active BLS, ACLS and AZ license or compact.
– # beds: 48 total – 10 epilepsy specialty rooms
– Certs: BLS, ACLS required, BSN preferred. Certified in Med Surg/Tele preferred. Must have minimum 2 years experience.
– Ratios: 1:4 days and nights.
– Charge Nurse: Yes, no patient assignment. Also 1 resource RN day and night.
– Nurse Aides: PCT 1-2 on days, 1 at night.
– Weekend Requirement: 3 shifts in a 4 week period. Self scheduling.
– Holidays: Work into holiday rotation.
– Scrub Color: Greys anatomy / steel.
– Tele: Mainly MedSurg but some Tele is required as well
– Vents: Bipap, RT to manage
– Hospitalist or Intensivist in house: Yes, present during days.
– IV Team: SWAT RN available for difficult IV sticks.
– Shifts: 7-7, 12 hr shifts
– Floating: Possibly to Med surg/Tele floors
– Common diagnosis / Types of patients: Epilepsy, 24-48 Trend EEGs, Brain tumor, Subdural hematoma, scoliosis surgeries, TBI, Neuro dx.
– Additional Notes: Must have strong critical thinking and assessment skills, detect small changes in patients. MedSurg/Tele RN with strong skills will be trained to assess crani nerves. Utilize self releasing velcro seat belts (not a restraint).
• First Day Benefits Available
• Blue Cross Blue Shield Insurance that includes health, prescription, dental and vision coverage.
Apply now and a recruiter will contact you with more information on this and other vacancies that interest you.
*Malone Healthcare is an Equal Opportunity Employer*
620