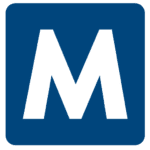 Malone
Job ID: 281116
A large hospital in Arizona is looking for Oncology nurses for a travel assignment.
The right candidate will have two years of experience and hold an active BLS, ACLS and AZ license or compact.
– Unit: Oncology Acute Tele
– Certs; BLS, ACLS. Chemo certified a plus.
– Charge Nurse: Yes, light patient assignment. Oncology resource RN.
– Nurse Aides: 2 PCTs days and nights
– Weekend Requirement: At least 1 weekend per month.
– Holidays: Work into rotation.
– Tele: Phillips. RN to interpret EKG.
– Hospitalist or Intensivist in house: No
– IV Team: SWAT RN available for difficult IV sticks.
– Floating: Float to other MedSurg/Tele units
– Common diagnosis / Types of patients: 85% Oncology patients / 15% Tele medsurg. Surgical, medical, Oncology patients.
• First Day Benefits Available
• Blue Cross Blue Shield Insurance that includes health, prescription, dental and vision coverage.
Apply now and a recruiter will contact you with more information on this and other vacancies that interest you.
*Malone Healthcare is an Equal Opportunity Employer*
620