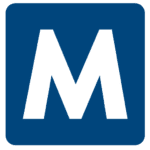 Malone
Job ID: 281115
A large hospital in Arizona is looking for experienced Med-Surg Tele Orthopedic RN's for a travel assignment.
The right candidate will have two plus years of Med-Surg Tele Orthopedic experience, and hold an active BLS, ACLS, and AZ license (or compact).
***TELE experience has been added as a requirement to this position because travelers will float to other MS Tele units***
**LEVEL I TRAUMA EXPERIENCE REQUIRED **
Unit: T8 – Trauma, Ortho, Surgical
Certs: BLS, ACLS, 2 years min Tele Experience
Charge Nurse: Charge RN, does not take patients
Nurse Aides: 2 days, 1 night
Weekend Requirement: 3 shifts in a 4 week period.
Holidays: work in to perm staff rotation.
Tele: Phillips Vents: Bipap, cpap
IV Team: SWAT RN available
Floating: Observation and all MS and Tele units
Common diagnosis / Types of patients: transplants post op day 1, whipples, spine, ortho joints mostly, trauma
Additional Notes: Large amount of transplant and whipple.
• First Day Benefits Available
• Blue Cross Blue Shield Insurance that includes health, prescription, dental and vision coverage.
Apply now and a recruiter will contact you with more information on this and other vacancies that interest you.
*Malone Healthcare is an Equal Opportunity Employer*
623