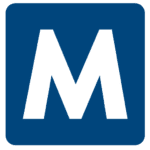 Malone
Job ID: 281023
Great Dane is hiring multiple Full-Time Welders in Statesboro, GA! To be considered for these opportunities, apply with our Recruiting Partner, Malone Workforce Solutions.



Welders perform general welding assignments for any/all areas of the plant to support the production goals. These roles assist in the production of our Award-Winning Great Dane Trailers. As an added perk, we offer of a very competitive benefits package, including weekly pay and a weekly $100 attendance bonus!


If you are looking to join an established company with over 120 years of experience with a great team environment, opportunity for internal advancement, and competitive salary and benefits, we are growing our team in Statesboro, GA!



Welder – Perks:




Comprehensive Benefits Package including Medical, Dental, and Vision Plan

Weekly Attendance Bonus – up to $5200 per year!

401K Program with Company Match

Career Development Opportunities

Opportunities for Internal Career Advancement

Tuition Reimbursement

2 weeks Paid Vacation

Weekly Pay
Welder – Details and Responsibilities:
File, grinds or scrapes sharp edges, burrs, scales, or rust from work pieces.

Properly load raw materials, parts, into the welding machine.

Remove work piece and scrap from machines.

Hammer out bent or warped spots

Pay Range is between $17 to $24 per hour! (Plus $2 Differential on Night Shift)

1st and 2nd shift positions available

Day Hours – 7a to 5:30p; Night Hours – 8p to 6:30a

4-day workweek with overtime opportunities available on Fridays!

Previous welding experience required


Great Dane and Malone Workforce Solutions are Equal Opportunity Employers.
399