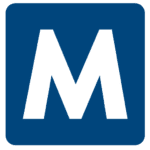 Malone
Job ID: 280848
TRAUMA EXPERIENCE HIGHLY PREFERRED
Fast track 5-Beds in fast track – Staffed w/ NP or PA & RN's (no LPN's)
# beds/trauma bays Level II Trauma Center w/ 34-Beds in the main ER & 4 Trauma bays (Travelers are allowed to work in the trauma bays)
# Psych/seclusion rooms 2 rooms for psych patients
# patients per day: very busy, high acuity, & fast paced.
Certs BLS, ACLS, PALS, NIHSS are all required. TNCC is preferred
Ratios "1:4 in the main ER; 1:5 in fast track They are staffed with up to 10 RN's in the am, with close to 12 RN's from 11am-11pm"
Charge nurse is available 24/7 & does not take a patient assignment
Nurse Aides/Paramedics ED Techs – A minimum of either 1 nurse aide & 1 EMT or 2 paramedics but mid-day they are staffed w/ 7 techs
Security is located at the ER entranced & also 1:1 for every psych patient
Weekend Requirement Fri/Sat/Sun are all considered weekend shifts. Nights has to work 5 weekend night shifts/4 week schedule. Days has to work 4 weekend day shifts/4 week schedule. Usually every-other-weekend; however, depending on the needs of the unit it could be more.
Holidays Work into the perm staff holiday rotation – They do ask for volunteers first, before making holidays mandatory
Scrub Color RN's: Navy blue top & bottom, navy scrub jackets, no hoodies
Tele/Monitor Techs Nihon Kohden – charge nurse monitors the central monitor station. Monitors are hard-wired in each room.
RT/Vents Draeger – vents, AirVo – high flow, Respironics – Bipap – RT is in-house 24/7 but not in the ER 24/7 but always available & responds quickly.
ED Physicians/Mid-Levels They start out with one MD at 5 am, another one at 8 am, 2-3 more varied throughout the day, with a midlevel in triage & fast track
Lab Draws RN's draw their own labs – some techs are trained to draw labs as well
IV Team RN's start their own IVs unless they are a difficult stick they can call the IV Team. IV Team accesses all Mediports
Pharmacy 24/7 "Pharmacy is in-house 24/7 & they also have Pyxis
Shifts "RN shifts: 12's from 7a-7p;7p-7a *No self-scheduling. Staff are allowed 6 requests off & every-other-weekend off in a 4-week period. They will allow block scheduled as long as the needs of the unit are met. They try to staff fair but staff must also be flexible*"
Floating No floating outside of the ER
Floor specific orientation The 1st day: 4 hours doing general hospital orientation. The remaining 8 hours are in the ER, as well as 1 full 12 hour shift in the ER on the shift they will be working.
Common diagnosis / Types of patients They have a very large geriatric population. A lot of COPD, a lot of hearts – STEMI receiving & working on getting their Stroke certification
Additional Notes NOTE: They do not have a specific transport team so if you have a critical patient ne
eding to go to CT, etc. you will go with them & stay with them the entire time.
• First Day Benefits Available
• Blue Cross Blue Shield Insurance that includes health, prescription, dental and vision coverage.
Apply now and a recruiter will contact you with more information on this and other vacancies that interest you.
*Malone Healthcare is an Equal Opportunity Employer*
595