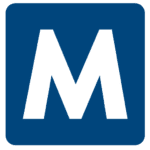 Malone
Job ID: 280500
Smaller hospital in West Virginia is in need of an ICU/Tele RN to start ASAP.
Traveler needed for a 13 week assignment working mostly days but might cover an occasional night or evening shifts.
This is a community hospital, 6-bed ICU/ Tele unit.
RN must have current WV license along with BLS, ACLS and PALS.
# beds Total of 10-beds (5 ICU & 5 Telemetry)
Certs BLS, ACLS, PALS are Required NIHSS would be a PLUS!
Ratios 1:3-5 depending on the acuity
Scrub Color Navy Blue – Traveler must provide their own scrubs
– Must be neat & clean.
Tele/Monitor Techs Phillips Cardiac Monitors. They have monitor techs in the ICU at the nurses station. Monitors in the 5 ICU rooms are hard-wired.
Vents Yes, Bipap, Cpap, & High-Flow
Shifts 12-hour shifts: 7am – 7 pm/7pm – 7am.
Floating Travelers would be required to float to MedSurg w/ full assignment (ratios 1:5-6); however, floating is rare but it could happen
Common diagnosis / Types of patients Any patient vented to surgical. Everything from trauma to bowel obstructions, COPD, Vented OD's, COVID, etc.
The SCU/Tele unit has been the COVID unit w/ an average daily census of 9 patients
• First Day Benefits Available
• Blue Cross Blue Shield Insurance that includes health, prescription, dental and vision coverage.
Apply now and a recruiter will contact you with more information on this and other vacancies that interest you.
*Malone Healthcare is an Equal Opportunity Employer*
591