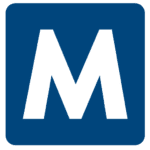 Malone
Job ID: 278777
Hospital in central AZ in need of travel RNs for a MEDICAL/SURGICAL INTENSVE CARE RN.
Must have ACLS, BLS.
Unit ICU-CVICU/ COVID/ MS
– # Beds: CVICU- 12 bed COVID- 8 MS ICU- 8, PCU 14 (up to 20 with double occupancy rooms) All under the same Critical Care service line
– Nurse:Patient Ratios: 1:1-2 In ICU per acuity/ staffing. PCU 1:3-4
– Required Certifications: BLS ACLS
– Common diagnoses/Types of patients: COVID- manual proning, Low level neuro, EVD, DKA, sepsis, PN, ARF, CRRT, rhabdo, post MI,, Detox, chest tubes, art line, SWAN( would like 3-4 on skills list for EVD, chest tubes, art line, swan). Surgical (quite a bit post surgical), Impella, TAVR, cardiac surgical, VAD devices( some), STEMI, PCI, CEA, CRRT, IABP, art line, swan, EVD.
Travelers will take fresh open heart patients if they have that experience and can check of skills. Nurses should be able to interpret ABGs.
– Experience or 'Must have' skills:
CRRT- highly preferred experience, IABP- Highly Preferred to have experience. Must have good EKG reading skills. Weaning/troubleshooting vents. Travelers will be working all areas so they need to have experience.
– Are RNs required to titrate drips?: Yes
– Common titratable &/or set rate drips: All critical care drips such as but not limited to: Pressors-levo, paralytics, sedation- propofol, anti arrhythmics, dopa, heparin, argatroban.
– Are there Tele/Monitor Techs on this unit? Are RNs required to read their own strips? What brand are the tele monitors?: Nurses monitor tele monitors. There are monitors in the rooms and at the nurses station.
– Shifts & Scheduling: 7-7, Schedules made 4 weeks in advance.
– Weekend Requirements: Every other weekend.
– Is there a call or standby requirement?: If low census, traveler could be placed on call. Maybe 1 time in 6 weeks. No scheduled call, would only be low census.
– Floating Requirements: Will be worked in the float rotation with core staff . Can float to East and work PCU. Possibility float to med/surg tele.
• First Day Benefits Available
• Blue Cross Blue Shield Insurance that includes health, prescription, dental and vision coverage.
Apply now and a recruiter will contact you with more information on this and other vacancies that interest you.
*Malone Healthcare is an Equal Opportunity Employer*
592