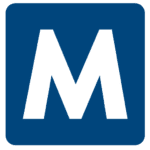 Malone
Job ID: 278713
Unit OR # suites "33 total OR Suites
# of cases per day Average between 80-120 cases/day
Required Certifications BLS is the only cert they require
Common Cases "Level I Trauma Center – 24/7 Poly Trauma response
ALL SERVICE LINES: ORTHO: Major Ortho, joints, spines, sports med, trauma
NEURO: Cranies & spines Xi Robotics: Surgical Onc, Urology, & GYN (not required as they have staff trained, but would be a bonus) Bariatric Program
ENT: head & neck free flaps & reconstruction, as well as basic ENT cases
Ophthalmology: Retina, cataracts, & occuloplasty's
NOTE: The Adult Heart Team is in a different location (Heart & Vascular Institute). They have a separate Pediatric Heart Team.
Kidney Transplants are also a separate closed team. "
Experience or 'Must have' skills
Must be able to circulate independently & take call as required
Weeknight/Call Requirement Travelers are expected to take call,
Travelers will be expected to work some weekends.
Travelers are expected to take 20-30 hours of standby call in a 4-week period
What is call response time? 30 minutes from the time of call
Floating Requirements Only floating would be between 5N & 2W, depending on experience
Scrub Color/Dress Code Scrubs are provided
Basic OR equipment – Bovie machines, forced air warmers, Neptune suction, drill consoles, Xi Robotics, Ligasure, Argon Beam
• First Day Benefits Available
• Blue Cross Blue Shield Insurance that includes health, prescription, dental and vision coverage.
Apply now and a recruiter will contact you with more information on this and other vacancies that interest you.
*Malone Healthcare is an Equal Opportunity Employer*
603