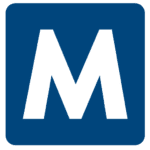 Malone
Job ID: 275594
Tech Support Analyst



Hourly Rate: $67

Location: Remote

Shift: 8a – 4p M-F central time with shift variance (1 Sat every 8 weeks)



Job Description:



In this role, you will:

Identify, escalate, and resolve technical issues.

Install and configure software, print drivers, utilities, etc. to be utilized on workstations and computer networks.

Troubleshoot all information technology issues, including software, hardware, and networking.

Monitor installed systems, identify conflicts, and take corrective action.

Take accountability to deliver on commitments.

Strive for fast, efficient communication and resolution of incidents.

Demonstrate timely, actionable communication to impacted customers and decision makers.

Commit to career and skills advancement and knowledge growth.

Focus on continuous improvement.

Manage and configures system monitoring.

Diagnose and troubleshoot system or application performance.

Leverage relationships with IT hardware and software partners.

Effectively manages tasks and prioritizes workload.

Assist in the deployment of solutions and associated documentation.

Requirements:

Bachelors of Science Preferred

3+ years experience in IT

3+ years SQL programming experience

3+ years COBOL/Mainframe coding, compiling, and troubleshooting experience/exposure

3+ years JCL programming experience/exposure

2+ years experience in VB.NET or other .NET language (preferred)

Ability to gain experience in multiple technical areas over time

incident and problem management experience

Strong analytical and communication skills.

APPLY TODAY for a BETTER TOMORROW!



Malone Workforce Solutions is an equal opportunity employer.
456