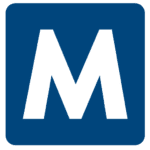 Malone
Job ID: 273827
Annual Salary: $60,000 – 72,000 (based on experience)
Shift: 1st
Location: Louisville, KY
Position Type: Direct Hire
Clariant is seeking a Senior Quality Control Chemist for its Louisville Kentucky location. The employee will be mainly responsible for analysis of in-process and finished catalysts within the QC department Louisville, BU Catalyst.
Responsibilities:
Ensure accuracy of testing by following methods and adhering to internal SOPs to minimize the potential for repeat testing, deviation and investigations.

Independently author standard operating procedures, analytical testing procedures and create document templates for use by the QC technicians.

Identify and recommend opportunities for improved efficiencies within the Quality Control group.

Serve as a point of contact for lab testing support and provide updates to lab supervision and/or client.

Support the development of the team by driving and monitoring quality standards.

Independently perform method evaluation/development/validation and troubleshooting instruments and improvement of processes.

Assist lab management with preparation and execution of laboratory investigations/deviations.

Mentor and train QC team members.

Support the scheduling of internal project work to ensure high levels of efficiency and quality standards are met.
Qualifications:
Minimum Bachelor's degree in Chemistry or Chemical Engineering with >5 years of laboratory/instrumental experience.

Experience with ICP, AA, XRF a plus.

Working knowledge of SAP, MS suite is preferrable.

Strong mechanical aptitude and ability to be very hands on, flexible, and thrive in a team-oriented environment.

Ability to conduct experiments in a safe and environmentally responsible manner.

Very strong analytical, critical thinking and troubleshooting skills.

Must have excellent communication and technical skills.
BEHAVIORAL COMPETENCIES:
Technical/Professional Knowledge and Skills– Having achieved a satisfactory level of technical and professional skill or knowledge in position-related areas, keeping up with current developments and trends in areas of expertise.

Safety Awareness– Identifying and correcting conditions that affect employee safety, upholding safety standards.

Planning and Organizing– Establishing courses of action for self and others to ensure that work is completed efficiently.

Contributing to Team Success– Actively participating as a member of a team to move the team toward the completion of goals.

Adaptability– Maintaining effectiveness when experiencing major changes in work tasks or the work environment; adjusting effectively to work within new work structures, processes, requirements, or cultures.
APPLY TODAY for a BETTER TOMORROW!
Malone Workforce Solutions is an equal opportunity employer.
334