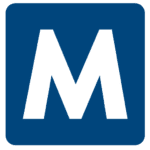 Malone
Job ID: 273079
Facility in KS is looking for an Ultrasound Tech.
Needs ultrasound tech to work 40 Hours per week.
Certifications: BLS, ARDMS, ARRT Registered Sonographer – 2 years + experience preferred.
Ratios Average around 8 – 12 Echoes daily
Charge Nurse Lead Tech – does perform Echo studies daily
Weekend Requirement On call rotation during the week – no weekend call or coverage expected.
Holidays: Depends on duration of the contract
Scrub Color Black pants / pewter (gray) top – not provided
Hospitalist or Intensivist in house yes
RT 24/7 N/A Pharmacy 24/7 N/A
Shifts 5 – 8 hour shifts Monday – Friday 7a – 3:30p
• First Day Benefits Available
• Blue Cross Blue Shield Insurance that includes health, prescription, dental and vision coverage.
Apply now and a recruiter will contact you with more information on this and other vacancies that interest you.
*Malone Healthcare is an Equal Opportunity Employer*
553