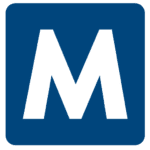 Malone
Job ID: 271430
A facility in New York is in need of Med/Tele RN's to work a 13 week travel assignment.
This nurse will be working on a Neuro/Stroke floor and must have experience with these types of patients.
Quardamed charting Pyxis med system
Med-Surg experience and Telemetry experinece required, stroke neuro experience required
South Finger lakes region.
Great for hanging at the lake, wineries, breweries, hiking
• First Day Benefits Available
• Blue Cross Blue Shield Insurance that includes health, prescription, dental and vision coverage.
Apply now and a recruiter will contact you with more information on this and other vacancies that interest you.
*Malone Healthcare is an Equal Opportunity Employer*
620