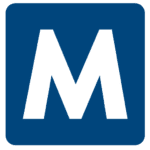 Malone
Job ID: 270905
A hospital in Sacramento is looking for an experienced CVOR RN for a travel assignment.
The right candidate will have 2 years of experience hold an active BLS, ACLS and CA license.
Certs BLS, NIHSS – 2 years of CVOR experience minimum. 1st time travelers ok.
Charge Nurse Over all OR.
Weekend Requirement No regular weekend. 1 weekend call per month.
Holidays Rotate in with core staff
Tele Yes, must be able to read and interpret EKG strips.
Surgeon available 24/7 During regular hours, call overnight and weekend.
Call Overnight call once a week. We require all staff to cover 3 weekends days a month (1 and ½ weekends).
Floor specific orientation 1 – 2 days in OR with preceptor.
Common diagnosis / Types of patients CABG, valves, etc. All heart surgeries, no thoracic.
Additional Notes Very busy fast paced OR. Must have strong CVOR experience and be confident in skill.
• First Day Benefits Available
• Blue Cross Blue Shield Insurance that includes health, prescription, dental and vision coverage.
Apply now and a recruiter will contact you with more information on this and other vacancies that interest you.
*Malone Healthcare is an Equal Opportunity Employer*
604