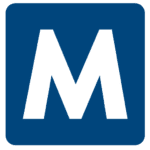 Malone
Apply with Google
Apply with Linkedin
Apply with Indeed
Job ID: 264230
Marketing Coordinator




Hourly Rate: $20 – $28 (based on experience)
Shift: 1st
Location: Remote – Anywhere in US
Position length: 4 months to permanent hire
The Marketing Coordinator will serve as the point of contact for internal customer requests for support on collateral, trade shows, and promotional/sales activities. The Marketing Coordinator assists the Marketing Director on day-to-day activities, work assignments, campaigns, creative requests, and general tasks.
A day in this position would require:
Assist in developing, planning, and executing marketing programs to promote products/services with the goal of increasing sales.

Working with the Marketing Director to develop, coordinate, and track internal creative/online brief submissions.

Utilize the marketing automation system (HubSpot) to manage prospects, develop landing pages, and deliver emails to customers and prospects by working closely with the creative team and HubSpot administrator.

Coordinate the marketing plan deliverables for the category that includes trade shows, social media, email, and other market events/activities.

Collaborate with the Segment Marketing Manager on segment information and details that feed campaigns

Collaborate with the trade show manager to establish focus and execute tactical plans for all trade shows

Coordinate with Sales on the collection, reporting, and updating of trade show leads through required collection templates and provide reporting on leads through Salesforce.com or through coordination with Business Development and Analytics.

Work with the Online and Creative teams to coordinate the update of web pages, social media posts and landing pages.

Primary point of contact for internal customers initiating work within the department or checking the status of jobs already in progress in support of the category sales plans.

Responsible for tracking all invoices and expenses against budget and reporting regularly to the Marketing Director and Finance department on fiscal status.

Provide support in tracking and reporting on the return on investment on all category marketing activities.

What we are looking for:

Passionate about delivering excellent service to every customer.

Keep promises.

Do what they say they will do to delight customers and achieve our goals every day.

Be customer driven – understanding the customers wants and needs.

Ensure all activities and decisions make life better for customers.

Build and maintain business relationships.

Value productive, long-lasting relationships with our colleagues and customers.

Communicate well.

Keep colleagues and customers informed about changes that affect them.

Active listen to needs and concerns of the customers, and act on what is concerned.

Honest, focused, and straightforward in conversations.

Treat colleagues with respect and recognize everyone has an important contribution to make.

Trust colleagues to take ownership of and effectively manage customer relationships

Make sure colleagues have the support, tools, and training to do their job well.
SKILLS & EXPERIENCE NEEDED:
Bachelors in Marketing, Business or Communications preferred.

2-3 yrs. Marketing experience required.

Experience with Salesforce and Marketing automation platforms (Hubspot, Marketo and/or Pardot)

Experience with Email Marketing
DO YOU HAVE WHAT IT TAKES TO DELIVER SUCCESS IN THIS ROLE? APPLY TODAY!
Malone Workforce Solutions is an equal opportunity employer.
456

KY, Louisville
louisville, kentucky
Louisville, Kentucky
kentucky louisville,
Kentucky Louisville
louisville kentucky
louisville kentucky
louisville, kentucky


PA, Wyomissing
wyomissing, pennsylvania
Wyomissing, Pennsylvania
pennsylvania wyomissing,
Pennsylvania Wyomissing
wyomissing pennsylvania
wyomissing pennsylvania
wyomissing, pennsylvania

Kentucky Louisville