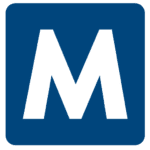 Malone
Job ID: 262863
Cash Application Coordinator



Hybrid — Monday/Friday remote and Tuesday Wednesday Thursday in office.




Hourly Pay: $19.00

Shift: 8am-5pm Mon-Fri

Work Environment: Mon & Fri remote, Tues – Thur in office


Position Type: 12 months to permanent



General Responsibilities

The Cash Application Coordinator will have primary responsibility for receiving, reviewing and processing all paper correspondence for the cash application function from all Hubbell locations across the enterprise.

Representative Duties

This person will be responsible for processing on a daily basis the following:
Receive and process all paper documents related to cash receipts across the enterprise

Checks (Accounts Receivable and non-Accounts Receivable General Ledger (G/L) selection)

Mail to appropriate lockbox (15)

Scan to appropriate bank (1)

Code checks for processing with appropriate company code, profit center, cost center, and G/L account as required.

Remittances and Debit Memos

Scan remittances from all business groups to designated electronic folder for further processing

File documentation and maintain record retention

Serve as back-up for correcting lockbox issues (currently 15) across the business groups, including troubleshooting and correcting transmission failures with banks and/or customers on delivery, document request and deposit issues.

Interface with third party providers, accounting staff across the enterprise including the Shared Service Center, as well as other internal Hubbell departments

Responsible for maintaining daily logs of prepared and processed checks and remittances.

Educational Requirements
High School Diploma required

Strong knowledge of cash application is preferred.

Computer/System Skills
Strong proficiency in MS Office Applications

Strong knowledge of SAP

Work Experience
Strong background in Cash Application is preferred

Familiarity with scanning equipment and electronic storage/filling processes is required

Office experience in a large multi-location corporation

Additional Skills Sets
Action orientation

Highly organized with ability to manage high volume (Results Driven)

Ability to work independently

Excellent communication skills written and verbal

Proactive problem solving

Analytical skills

Detail oriented with understanding of end-to-end processes

Strong interpersonal skills including demonstrated ability to work across all organizational levels, departments and groups

Teamwork skills – demonstrated support of colleagues

APPLY TODAY for a BETTER TOMORROW!



Malone Workforce Solutions is an equal opportunity employer.
450