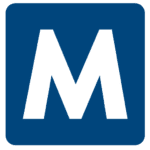 Malone
Job ID: 262686




Malone Staffing has a new opening for Customer Service! Front desk Full-time and also a Part- time opening at an area hotel 2nd shift , Great hours!





Malone Staffing is looking for part-time and full-time front desk data entry customer service clerk. This is a new opening at an area hotel. Do you have great customer service skills and good computer skills? Malone Staffing has the perfect job for you call or text us at 270.714.1162!



The Front desk hotel position will greet guests and get them checked in. Please see desired skills! Starting pay is $12/hr but there are increases!

The 2nd shift hours are flexible start time is between 3-4pm and working 10-11pm 40 hours per week! We are also looking for Part-Time help working flexible days and start time in the afternoons and evenings as well! Call Malone Staffing for an interview today!

Great Customer Service Skills a must

Good Computer skills

Good data entry skills

Good decision making skills

Dependable
Job Details:
Check guests into the system

Issue Room Keys ( replacement cards as needed)

Guest Questions – Customer Service Issues

Keep front Lobby tidy
Job Requirements:

Submit to a background check

Submit to a drug screen



Malone Staffing offers Weekly Pay! Please call or text Malone Staffing at 270.714.1162



Malone Staffing is an equal opportunity employer
481