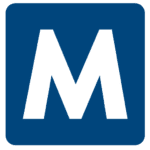 Malone
Apply with Google
Apply with Linkedin
Apply with Indeed
Job ID: 260740
Instrumentation and Facilities Coordinator
Shift: 1st
Pay: $ 30
Location: Marlborough, MA
Position Type: 10 months to permanent.


POSITION SUMMARY: Under general supervision, responsible for highly diversified maintenance duties in the laboratories, office, and warehouse, including repair, maintenance, and improvement of facilities and equipment, minimizing interruption, improving efficiency and supporting Development, Commercial, and Site needs



ESSENTIAL FUNCTIONS:
Proactive maintenance and proper documentation following SOPs for all laboratory equipment including routine calibration, monitoring, and qualifications.

Perform continuous inspection of laboratory, office, and warehouse facilities to determine areas that need immediate attention. Prioritize projects with supervisor agreement and work with property management as required.

Facilitate and assist with handling inbound and outbound equipment for Development, Clinical, and Commercial uses.

Coordinate packing, shipping, and receiving activities.

Coordinate a variety of basic functions: plumbing, maintenance, carpentry, and furniture moves

.

Report immediately and respond to safety issues

.

Assist with assembly of customer-bound equipment and components.

Audit equipment and maintain/update site equipment database within IT framework

.

Maintain commercial and inventory stock of equipment and components.

Maintain the stockroom for equipment and consumables, reporting weekly on usage. Improve and implement storage and usage tracking solution.

Assist with the companies' fire procedures, first aid, laboratory Health & Safety requirements



Assist site personnel in relocating equipment and reorganizing storage.

Oversee Temperature Monitoring System including generating weekly reports and excursion investigations. May be responsible for responding to on call emergencies.

Be primary contact for response to and resolution of alarm system issues.

Follows all company safety policies & other safety precautions within work area





QUALIFICATIONS:
High School Diploma or GED

Completion of a craft apprenticeship or 3+ years of facilities maintenance experience required

Expertise with a variety of hand and power tools

Knowledge of electrical, plumbing, light carpentry

Previous experience working in office and laboratory facilities strongly preferred.

Experience or knowledge of manufacturing techniques and processes preferred.

Familiarity with Quality System concepts preferred.

Ability to organize and prioritize work and handle multiple tasks simultaneously.

Knowledge of Word, Excel, Outlook
APPLY TODAY!



Malone Workforce Solutions is an equal opportunity employer.
456

KY, Louisville
louisville, kentucky
Louisville, Kentucky
kentucky louisville,
Kentucky Louisville
louisville kentucky
louisville kentucky
louisville, kentucky


MA, Marlborough
marlborough, massachusetts
Marlborough, Massachusetts
massachusetts marlborough,
Massachusetts Marlborough
marlborough massachusetts
marlborough massachusetts
marlborough, massachusetts

Kentucky Louisville