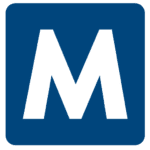 Malone
Job ID: 258406
As a Project Manager for the IT Infrastructure & Operations team, you'll be leading a variety of Facilities IT projects within the Operations– Networks tower. This will entail managing schedules, resources, budgets, vendors, and stakeholders to deliver a business capability outcome. Join us and you'll develop your skills and expertise to the very highest levels, working in an international environment for a company known the world over for excellence and innovation.



Location: Indianapolis, IN or Remote
Hourly Rate: $ 78.37 ($163,000 annually)
Shift: 1st
Position Type: 12 months with option for hire.



As a Project Manager for the IT Infrastructure & Operations team in Rolls-Royce, you'll be leading a variety of Facilities IT projects within the operations – Networks tower. This will entail managing schedules, resources, budgets, vendors, and stakeholders to deliver a business capability outcome. Join us and you'll develop your skills and expertise to the very highest levels, working in an international environment for a company known the world over for excellence and innovation.
Key Accountabilities:
Ensure project deliverables are completed within planned cost and timescale targets

Complete project management tasks including Scope Definition, Financial, Communication, Risk, Stakeholder and Schedule management

Regularly report on status against the project plan (milestones) and budget

Facilitate delivery team meetings and ceremonies (Kanban, agile)

Lead continuous improvement for the team

Work with the business engagement teams to deliver IT capability

Support the Business Sponsor and IT Solution Manager

Manage expectations of all project stakeholders

Plan, organize, coordinate, and lead the project team to meet time, cost, and quality targets, taking appropriate action where team performance deviates.

Identify, assess, and manage risks to the success of the project

Ensure that project and quality plans are prepared and provide regular reports to stakeholders

Monitor and control resources, revenue and capital costs against the project budget and manage expectations of all project stakeholders.



Basic Requirements:

Associate degree and 7 years of experience in IT project management, OR

Bachelor's degree and 5 years of experience in IT project management, OR

Master's degree and 3 years of experience in IT project management, OR

JD/PhD, OR

9 years of experience in IT Project management in lieu of a degree

APPLY TODAY!



Malone Workforce Solutions is an equal opportunity employer.


449