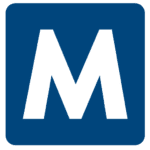 Apply with Google
Apply with Linkedin
Apply with Indeed
Job ID: 256933
Position Description and Overview:
The Maintenance Mechanic is responsible for keeping the warehouse machinery operating effectively by performing preventative maintenance, repairs, testing, and troubleshooting equipment promptly. The Maintenance Mechanic assembles, inspects, installs, and tests new equipment to ensure proficiency.
Shift: 6AM-3PM Mon-Fri
Direct Hire Position
Pay Rate is 25.00 – 27.00 hour
Key Responsibilities:
Complete preventative maintenance and service on warehouse equipment including on forklifts, engines, motors, and other warehouse equipment.

Inspect machines regularly for signs of malfunctions, including visual inspections, listening for irregular noises, and conducting testing as needed.

Monitor, identify, and respond promptly to signs of malfunction in machinery such as changes in performance, temperature fluctuations, sounds, smells, or unusual energy usage.

Perform troubleshooting for all machinery by

following diagrams, sketches, operation manuals, manufacturer's instructions, and engineering specifications.

Perform emergency repairs on various types of machinery, including mechanical, electric and hydraulic.

Identify and replace worn or damaged parts in a timely manner.

Install, assemble, and test new machines and equipment.

Understand and comply with workplace safety regulations.

Use a variety of power and hand tools to perform job functions.

Maintain machinery and workplace in a state of appropriate cleanliness.
Minimum Work Experience / Knowledge:
Prior experience working in a warehouse environment

Strong mechanical and manufacturing experience
Ability to safely operate a pallet jack, hand truck, forklift, and other equipment utilized in the warehouse

Clear and effective English communication skills

Ability to work independently

Strong work ethic, time management, organizational skills, and detail oriented

Experience in a fast-moving environment and has the ability to meet deadlines

Ability to act competently in emergencies

Able to observe health and safety regulations and maintain a safe working environment
High School Diploma or GED
Physical Requirements:
Regularly lifts, pushes, pulls, carries or moves up to 50 pounds without assistance. Frequently lifts pushes, pulls, carries or moves up to 100 pounds with assistance and occasionally lifts, pushes, pulls, carries or moves up to 200 pounds with assistance.

Specific vision abilities include close vision, distance vision, peripheral vision, and depth perception

Regularly requires the use of repetitive motions with upper extremities including feeling and / or reaching with hands and arms

Frequently requires standing, sitting, stooping, kneeling, crouching and / or crawling

Occasionally requires walking and climbing or balancing
Preferred Education and Experience:
Associate degree in mechanical, electrical, or engineering specialties


SC, Summerville
summerville, south carolina
Summerville, South carolina
south carolina summerville,
South carolina Summerville
summerville south carolina
summerville south carolina
summerville, south carolina

Summerville South Carolina