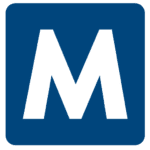 Malone
Job ID: 253894
Malone Workforce Solutions is now hiring for Inspector/Packers in Montgomeryville PA! These roles pay $15.00 – $15.52 an hour and are available for immediate start! Apply now! Weekly Pay!!



Location: Montgomeryville, PA
Position: Inspector/Packers 1st and 2nd Shift
Hours: 1st Shift – 6:30am -3pm

2nd Shift – 2:45pm-11:15pm



Rate: $15.00 1st Shift

$15.52 2nd Shift



You will like working for us as we have amazing people and a highly collaborative culture. Global success hasn't changed our tight-knit feel – we've simply grown into a larger, more diverse family. We have thousands of jobs around the globe and encourage all of our associates to chase their dreams without having to find them in another company – it truly is a special place.
Steel Toes required
Experience working in a manufacturing or production environment. Packaging items, stocking inventory.

Weekly Pay
We care about YOU through employee development, providing excellent benefits, investing in your future and valuing diversity and inclusion.
Apply today to join our team!



Malone is an equal opportunity employer.
351