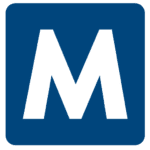 Apply with Google
Apply with Linkedin
Apply with Indeed
Job ID: 253749
Are you a welder / fabricator with a passion for safety! Are you looking for your next exciting opportunity? Malone Staffing is looking for you. We have several positions available for the right candidate. Must be able to work 8 or 10 day shifts.



Welder Responsibilities:


Create

quality

welds

according

to

blueprints

<span style="letter-spacing: -0.05pt;">; inspects welds for accuracy.

Prepare

product to

be

welded by

grinding,

drilling,

milling,

tapping

and

cutting steel or aluminum parts.

Consults blueprints and sketches in order to execute jobs and tasks to specification. Assesses equipment, structures, materials, and job specifications for appropriate welding positions and methods. Monitors equipment for appropriate usage and temperature.

Change

wire, gas

tanks,

as

needed.

Develops working knowledge of dozens of methods used for welding a variety of materials and components.

Trims metal components using heat, fire, and electricity.

Monitors work environment for hazards and maintains healthy ventilation levels to avoid particle or gas inhalation.

Follows safety protocol, including wearing proper protective equipment.
The Perks:

Medical, Dental and Vision

Weekly pay

Pay: $17 per hour – DOE

Shift: 7a – 3:30p / 7a- 5:30p

Temp to Hire



*Call or text "weld" to 270.215.1100 to schedule an interview



Malone Staffing is an Equal Opportunity Employer









*Call or text "coat" to 270.215.1100 to schedule an interview




Malone Staffing is an Equal Opportunity Employer







402

KY, Owensboro
owensboro, kentucky
Owensboro, Kentucky
kentucky owensboro,
Kentucky Owensboro
owensboro kentucky
owensboro kentucky
owensboro, kentucky


KY, Owensboro
owensboro, kentucky
Owensboro, Kentucky
kentucky owensboro,
Kentucky Owensboro
owensboro kentucky
owensboro kentucky
owensboro, kentucky

Kentucky Owensboro