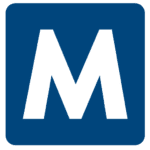 Malone
Apply with Google
Apply with Linkedin
Apply with Indeed
Job ID: 245771
Pay: $ 27 – $31.25
Shift: M-F 8a – 4:30p



Position Type: 5 months to hire


JOB PURPOSE: This position is responsible for preparing designs and detailed drawings for capital equipment.
SCOPE: This position works under general supervision utilizing diversified procedures and standards. Designs components, assemblies and creates corresponding detailed drawings for engineering, manufacturing, and purchasing purposes.


PRINCIPAL RESPONSIBILITIES:
Investigates problems and requirements of projects and develops appropriate solutions





Provides teammates with input so they can make accurate decisions





Collaborate with engineers to provide assistance on defined problems





Works from engineering notes, drawings, sketches and verbal instruction to create complex electronic and mechanical designs





Participates in preparation of documentation, reports and summaries to communicate project progress and results





Review and check project specific drawings and data sheets to ensure compliance with design criteria and standards





Quickly learns and applies new concepts, skills and knowledge to assigned tasks.





Ensures successful completion of assigned tasks within time and cost constraints.





Interfaces with internal and external customers/suppliers.





Operates computer aided design software to perform drafting and/or design activities.





Ensures that designs comply with engineering department and safety standards.





Learns and follows established work processes.





Travel to customer sites and equipment fabricators as required





Manage project files and process Engineering Change Records as required





Work with technicians to facilitate completion of design and fabrication





Knowledge of USDA, NSF a plus, but not required
EDUCATION & EXPERIENCE
Requires an Associates degree in engineering or technical related field with a minimum of 3-4 years design experience

Experience in 3D Drafting Skills

Proficiency in AutoDesk Inventor or alternative 3-dimensional modeling software required.

Proficiency in Autodesk AutoCad Electrical or later is a plus.

Proficiency with Microsoft Excel and Word a plus

Experience with J.D. Edwards is a plus.

Malone Workforce Solutions is an equal opportunity employer.
456

KY, Louisville
louisville, kentucky
Louisville, Kentucky
kentucky louisville,
Kentucky Louisville
louisville kentucky
louisville kentucky
louisville, kentucky


IL, Burr Ridge
burr ridge, illinois
Burr Ridge, Illinois
illinois burr ridge,
Illinois Burr Ridge
burr ridge illinois
burr ridge illinois
burr ridge, illinois

Kentucky Louisville