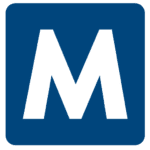 Malone
Job ID: 244763
Malone Workforce Solutions is NOW HIRING Customer Service Agent/Warehouse workers in Madison, WI! These positions offer competitive pay, full time benefits, and more!


Do not miss your chance to apply to this opportunity today!!



We have 1st shift available with overtime opportunities!!!




Shift Details

1st shift 6:00 AM – 2:30 PM




$24/hr.



Apply now to this amazing opportunity with a multinational leading automotive manufacturer! As an added perk, pay day is every Friday!



This position is responsible for being a part of a team that Provides Excellent Customer Service while engaging with walk-In customers at the counter, taking customer orders over the phone, looking up parts and supplies and invoicing orders. At times this position is responsible for helping with warehouse duties such as loading/unloading deliveries, picking materials for next day orders, assist in the receiving and restocking of parts/products, including the use of a forklift.




Required Qualification:

• High School diploma or equivalent combined education and experience.

• Experience related to Customer Service and high-volume calls.

• Ability to work effectively in a high-volume fast-paced environment.

• Able to Multi-task effectively while prioritizing daily workflow

• Proficiency in a Windows operating environment, including email and Microsoft Office software.

• Strong interpersonal skills and decision-making abilities.

• Effective and professional communication and organization skills.

• Strong conflict resolution skills.

• Regular attendance and punctuality are vital.

Preferred Skills:

• Forklift experience a plus (Will Train)

• 5+ years in Customer Service a plus


Malone Workforce Solutions is an equal opportunity employer.
456