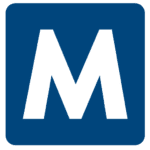 Malone
Apply with Google
Apply with Linkedin
Apply with Indeed
Job ID: 244551
PRODUCTION SUPERVISOR – 2ND SHIFT
Wayne Plant Nebraska
Location: Centennial Rd, Wayne, Nebraska, United States



Salary $60,000 – $70,000



Shift: 2nd Shift 5:00pm – 3:30 AM
Production Supervisor
With thousands of employees worldwide, teamwork and collaboration are valued here.
We look for employees who are driven, determined and ready to accelerate their future. By joining our team, you will earn competitive pay, benefits, insurance, 401k, pension and more while working in an environment with the highest safety standards in the industry.
The Position:

The Production Supervisor's primary function is to direct and manage the trailer production activities of their particular area (i.e., Axle Department, Combo Start Line, Sidewall line). Ensure the area meets the production schedule and that the trailers produced are consistent with the Engineering drawings provided in the drawing package.
QUALIFICATION
Responsibilities:
Ensure compliance with all safety rules and requirements

Manage and direct employees to ensure that the production, quality, and safety requirements are consistently met.

Carries out supervisory responsibilities in accordance with the organizations policies and applicable laws. Responsibilities include interviewing, training employees, planning, assigning,and directing work; appraising performance; rewarding and disciplining employees; grievance resolution; addressing complaints and resolving problems.

Attending weekly safety meeting and communicating the topics discussed in those meetings to the employees in their group, as well as making sure the employees follow the safety guidelines, and discipline employees when they do not.

Attending weekly "Review Meetings" that consist of comparing the Sales Order information and the Bill of Materials to identify any discrepancies and to make sure a resolution is obtained before the particular job is started on the production floor.

Coordinate with other Supervisors and the Superintendent to resolve any issues that could prevent the production schedule from being met.

Work with the Engineering Department to resolve any issues that arrive during the build process that could result in a Quality, Safety, or performance issue with the product being produced.

Communicate with the Production Manager and the ME/Maintenance Manager to ensure tooling, quality, and safety concerns are addressed while maintaining the production schedule.
Requirements:
Knowledge and/or skill in all processes that he/ she is responsible for. This includes production techniques and procedures, safety rules and regulations, inspection criteria and methods and plant wide initiatives.

Ability to effectively instruct, direct, supervise,and lead individuals and teams of people.

Ability to read and interpret blueprints and other customer specifications.

Ability to operate a computer and use basic database, spreadsheet, word-processing and email programs.

Employee must be able to perform the physical requirements listed in that section of this job description.

Aptitude to learn and retain new information.

Ability to organize and manage tasks effectively.

Must be a self-directed individual with initiative.

Certification in Emergency First Aid, CPR and Automatic External Defibrillator is required and will be provided by the company after hire.
Malone Workforce Solutions is an equal opportunity employer.
333

KY, Louisville
louisville, kentucky
Louisville, Kentucky
kentucky louisville,
Kentucky Louisville
louisville kentucky
louisville kentucky
louisville, kentucky


NE, Wayne
wayne, nebraska
Wayne, Nebraska
nebraska wayne,
Nebraska Wayne
wayne nebraska
wayne nebraska
wayne, nebraska

Kentucky Louisville