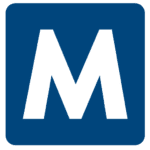 Malone
Apply with Google
Apply with Linkedin
Apply with Indeed
Job ID: 244181
MALONE IS HIRING A LEAN PROCESS ENGINEER! Our client, with a history dating back to 1900, has established itself as the transportation manufacturing solutions leaders of today. Are you looking to further your career? Mentoring and Advancement Opportunities available! With competitive Pay, GREAT benefits… including pension and Tuition Reimbursement. Don't hesistate, apply today!


Lean Process Engineer – Position Summary:
• Direct hire/full time/1st shift

• Location- On-site Wayne, Nebraska (Relocation assistance is available!)

• Competitive salary range: From 85k – 110k based on experience
Job description
The Position Under the direction of the Plant Manager and the Manufacturing Engineering Manager, the Lean Process Engineer is a leader in Lean Implementation and continuous improvement efforts in all five phases of Lean. The Lean Process Engineer mentors operational and support group leaders in Lean deployment and implementation, problem solving methodology and supports change management in the cascading of Lean through the facility. The Lean Process Engineer is the facility operating processes subject matter expert, who ensures all processes are documented, lean, and capable while monitoring for compliance amongst all groups and coordinating Lean Metric Reporting.
Responsibilities
• Be the leader in lean implementation.
• Establish processes that detect, record and reduce waste of any form throughout the value-add process affecting quality, throughput, efficiency, cost, etc. Coordinate project to roll out such lean processes.
• Coach leadership and line workers in those processes and establish a culture of continuous improvement.
• Coach and support team in developing and managing Engineering controls of lean Gates to support lean processes.
• Provide feedback to appropriate managers of waste trends, patterns, and opportunities.
• Responsible oversight of on-line waste reduction activities in order to ensure principles of lean manufacturing are being executed and maintained: built in quality, schedule and time control, shorten lead time, capital and manpower utilization.
• Conduct problem solving efforts and improvement projects related to waste reduction.
• Coordinate lean metric reporting, create and distribute gate management reports. Develop governance package for plant leadership to lead transition of ownership to corresponding functional leader and track result progress.
• Conduct daily lean process audits in order to ensure compliance with applicable standards.
Requirements
• Education: Bachelor's degree in related discipline is required. (e.g., engineering, quality, management, or business)
• Years of Experience: 3-5+ years of relevant work experience in engineering and/or manufacturing (automotive or heavy industrial preferred) or equivalent combination of education and training.
• Good communication skills and ability to motivate and engage others.
• Have some coaching, facilitation, and leadership experience. Prior Lean experience is desired.
• Proficient in Microsoft Office products, including advanced data functions in Excel.





Malone is an equal opportunity employer
336

KY, Louisville
louisville, kentucky
Louisville, Kentucky
kentucky louisville,
Kentucky Louisville
louisville kentucky
louisville kentucky
louisville, kentucky


NE, Wayne
wayne, nebraska
Wayne, Nebraska
nebraska wayne,
Nebraska Wayne
wayne nebraska
wayne nebraska
wayne, nebraska

Kentucky Louisville