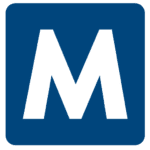 Malone
Job ID: 233410
Malone Workforce Solutions is hiring in Pompano Beach for Warehouse Worker.
Monday-Friday 7a-3:30pm
$17/hour
This is a non-climate regulated Warehouse, must be able to stand to long periods of time, bend, twist, and lift to 25 pounds.
Attention to details, ability to read and write in English.
Previous warehouse or assembly work is preferred but not required.



If you have any questions please feel free to reach Ashlynn at Ashlynn.Shepard@malonesolutions.com or by Phone at 567-208-1329.
Skills:
Hand & power tools, and MIG Welding.
456