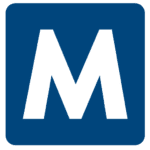 Malone
Job ID: 232049
Job description
Malone Workforce Solutions is hiring Material Handlers for a growing manufacturing company. The Material Handler will ensure that the machines have an adequate supply of raw material and inserts. It is a Direct Hire position in Libertyville, IL, with a manufacturing and engineering company specializing in metal, plastic and rubber fastening systems.
Highlights:
1st shift: 6:00AM – 2:00PM

2nd Shift: 02:00PM-10:00PM

3rd Shift: 10:00PM – 6:00AM

Pay: $18.00
Temp to Hire Hire with great benefit package!
Responsibilities:
Ensure machines have an adequate supply of raw material and inserts
Perform line clearance between production runs
Move materials from storage into production area
Organize stock and merchandise by properly unboxing and storing goods in their designated location
Maintain accurate records of products that have been stocked
Verify all incoming shipments to be accurate by comparing the invoice to the order and ensure all goods are in excellent condition
Compare identifying information and counts, weighs, or measures items of incoming and outgoing shipments to verify information against bills of lading, invoices, orders, or other records
Requirements:
Ability to lift 30-40lbs

Sit down and Stand up Forklift Experience
Ability to reach with hands and arms
Must be capable of standing and walking for extended periods at a time
Ability to work in a face pace environment
Malone Workforce Solutions is an Equal Opportunity Employer
408