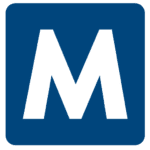 Apply with Google
Apply with Linkedin
Apply with Indeed
Job ID: 232029
Malone Workforce Solutions is hiring Material Handlers for a growing manufacturing company. The Material Handler will ensure that the machines have an adequate supply of raw material and inserts. It is a Direct Hire position in Lake Zurich, IL, with a manufacturing and engineering company specializing in metal, plastic and rubber fastening systems.
Highlights:
Pay rate $18.00/hr.

3rd Shift: : 10pm-6:30am

Direct Hire position

Location: Lake Zurich, IL

Forklift experience

Great Benefit Package
Responsibilities:

· Operates grinders ensuring that material is ground properly.

· Ensures that ground materials are not mixed/ contaminated.

· Performs line clearance between production runs.

· Provides packaging supplies for molding area. (i.e. boxes, liners, etc.)

· Routinely moves material from storage into production area.

· Handling of raw material using forklift or other appropriate material handling equipment.

· Uses MRP system for labeling of materials.

· Communicate with supervisor on daily basis on material issues or safety.

· Operate forklift in a safe manner, ensuring loads are stable and secure.
Qualifications:

· Certified Forklift driver.

· Ability to lift up to 50lbs.

· Ability to interface with computer to print labels.

· Comprehend simple, sometimes detailed, oral and written instructions.
Malone Workforce Solutions is an Equal Opportunity Employer
408

IL, Palatine
palatine, illinois
Palatine, Illinois
illinois palatine,
Illinois Palatine
palatine illinois
palatine illinois
palatine, illinois


IL, Lake Zurich
lake zurich, illinois
Lake Zurich, Illinois
illinois lake zurich,
Illinois Lake Zurich
lake zurich illinois
lake zurich illinois
lake zurich, illinois

Illinois Palatine