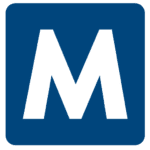 Malone
Job ID: 228455
Malone Workforce Solutions is now hiring shuttle drivers for Road and Rail in – Marysville, OH.
Do not miss out on your chance to apply today and jump start your career!




We have 1st shift M-F 7AM – 5PM with ample overtime opportunities!!!!
Pay Rate -$20HR.
These positions are full time opportunities!!! As an added perk pay day is every Friday!
Come join our team and apply today!!





What you'll do and what's required:
Drive new cars onto railroad cars and secure for transport!!

Valid Driver's License

Ability to pass a drug screen and background check
We Offer:
A Full Benefits package including Medical, Dental,

All Personal Protective Equipment (PPE) provided

Veteran Friendly

A promote from within mentality

and much more!
525