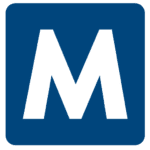 Malone
Job ID: 225445
Helper – $13.00
(Warehouse/Assembly)
1st shift- 5:30am to 4:00pm Monday thru Thursday & 5:30am to 2:00pm on Friday
2nd shift- 4:00pm to 2:30am Monday thru Thursday & 4:00pm to 12:30am on Friday
No Weekends!
Paid Weekly on Friday
Lenient Background Requirement
General Description:
· Assist operator or lead with tasks associated with specific production.
· Load, guide, and maintain in feed of material into machines/equipment per work instructions/specifications.
· Communicate with machine operator any issues/concerns that may impact efficiency and/or safety during production.

Uphold the Customers commitment to quality parts, safe environment, and 5S standards.
Malone Solutions is an equal opportunity employer
408