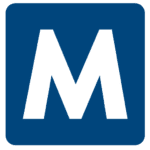 Malone
Job ID: 223901
Process Engineer



Pay: $30 – $40 (based on experience)



Location: Dry Ridge, KY



Shift: 1st



Contract: 6 + months to hire



What you will do:

Support manufacturing operations and problem solving while making improvements.

Support major plant initiatives, kaizen events, and other strategic goals in the plant.

Handle problems that are driven by customer inquiries.

Support production, maintenance, and other areas within the plant to include leadership.

Procure specialized tools and gages by evaluating design concepts, justification on expenditures, and initiating purchase orders.

Establish required engineering documentation necessary for manufacturing operations: Process FMEA, Work Instructions and otherDocuments.

Implement machining methods, improved processes, and plant layout as needed through AutoCAD.

Supervise installation of equipment and supporting functions.

Analyze manufacturing impacts of vendor deviations (i.e. out of tolerance components or tools) and recommended disposition.
Requirements:
Must have proven experience in a manufacturing and/or assembly environment to apply new technology or alternate process with themanufacturing environment.

Must have corrective action and problem solving experience using tools such as 8D, Five-Why or a similar methodology• Ability to perform statistical analysis.

Must have Lean experience

Effective writing and data analysis skills

Working knowledge of AutoCAD and / or Autodesk Inventor

Must be able to read blue prints and GD&T

Must have a focus on safe manufacturing process

PLC, Controls knowledge or programming skills are preferred.

Education:

Qualified candidates preferred to have a Bachelor's Degree in a technical field with at least 3-5 years of hands-on experience in amanufacturing environment.
338